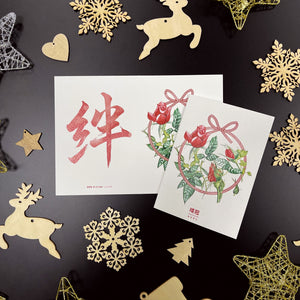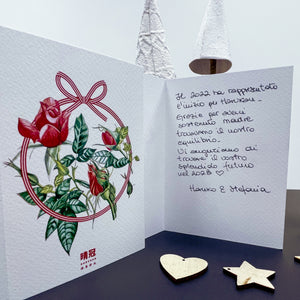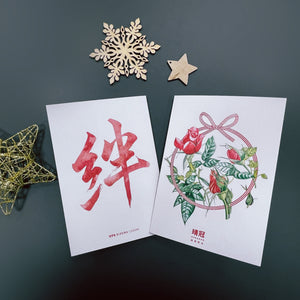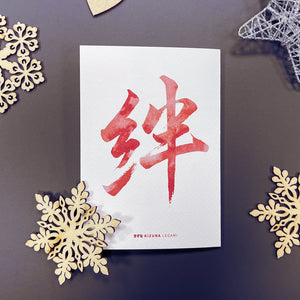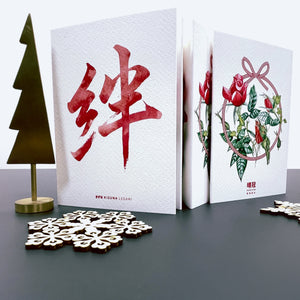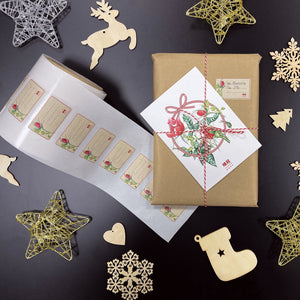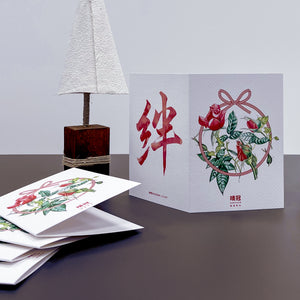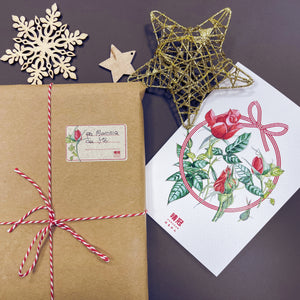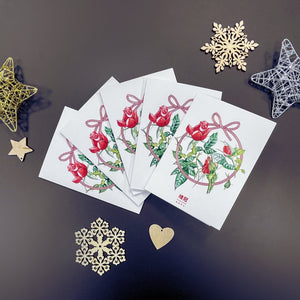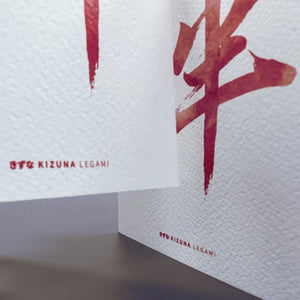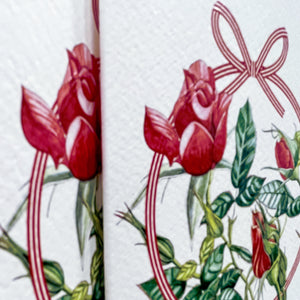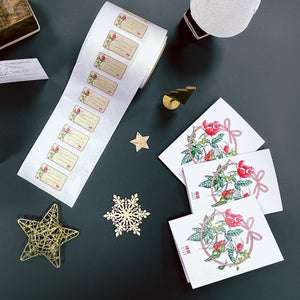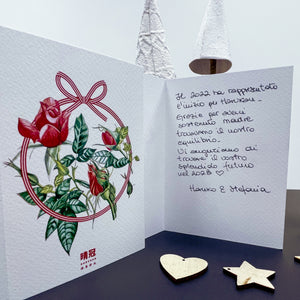 3 KIZUNA greeting cards with envelop
3 greeting cards with envelope.

Cards in FSC certified textured natural paper, with high thickness gloss on front and back. Original illustrations, calligraphy and design. The kanji depicted on the back is 絆 (kizuna, bonds.)

Format: 105 x 148 mm closed, 148 x 210 mm open.

The envelope is in uncoated paper with a velvety surface, to be chosen between UME-MUSUBI and AWAJI-MUSUBI (please specify when purchasing). Format: 120 x 180 mm

The KIZUNA collection celebrates the bonds between people. To roses, we added the Japanese art of knotting rope into a decorative element. Mizuhiki (水引) are ribbons made with Japanese paper (和紙, washi) in braided rope (紙縒, koyori), to which water glue is applied to solidify them so they will not loosen. In mizuhiki knots are created by pulling threads, which makes them perfect symbols of the bonds between people. They are very suitable for embellishing the gifts you exchange to celebrate your bonds!

Free shipping for purchases over 100€.