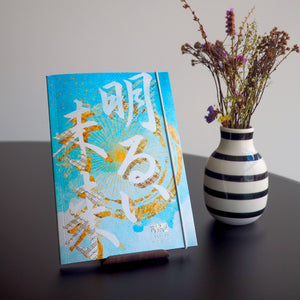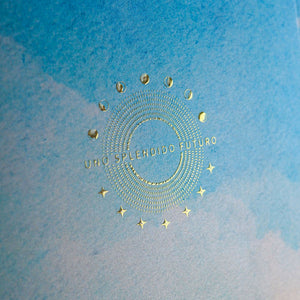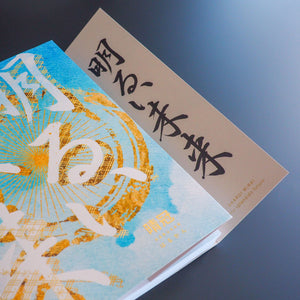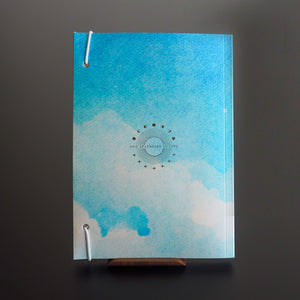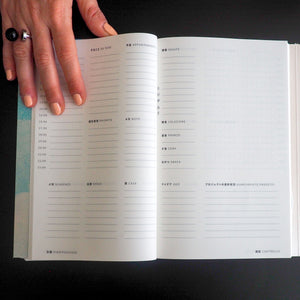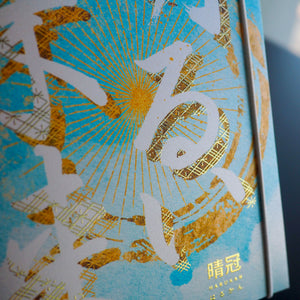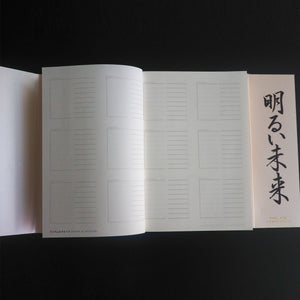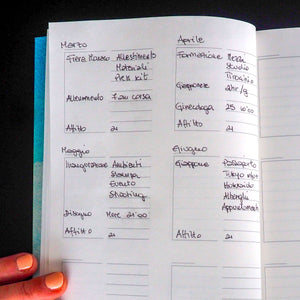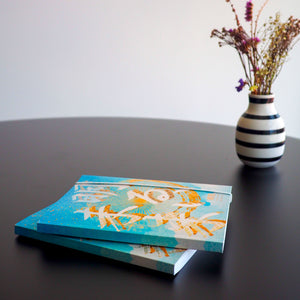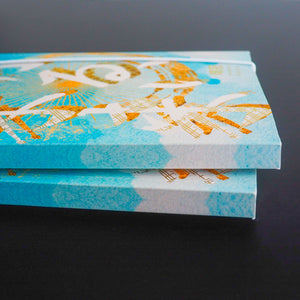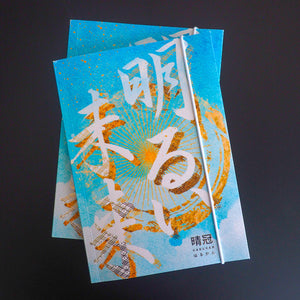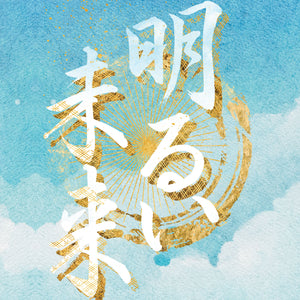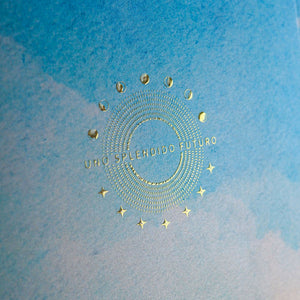 UNIVERSO planner
Available on February 19
Daily planner in A5 format (210 x 148 mm), including 192 pages as follows:

Opening page for name and contacts
12 pages to group your tasks in the way that suits you best (by month, project, type, etc.)
56 double-sided pages to plan your day and keep an eye on the progress of your long-term projects
16 lined pages
16 dotted pages
The pages are not dated: this is to give you the freedom to use the planner in the way that works best for you.

AKARUI MIRAI planner includes original calligraphy and design. It is sewn bound, with covers with flaps and elastic. Gilding on cover, back, second and third covers.

It is printed using sustainable processes on FSC certified paper.
All proceeds from the sales will be donated to the Shelter Home of the Forlì Women's Center.
The Shelter Home of the Forlì Women's Center offers shelter at a secret address to women who are victims of domestic violence and their children. This means not only temporary refuge, but also support in building a path towards autonomy. You can find out more about the precious work of the Women's Center at these addresses:
Women's Center
Shelter Home
Women's Center on Facebook
This planner is the first piece in the SHO (書, calligraphy) collection. Its theme is particularly dear to us because AKARUI MIRAI (明るい未来, a bright future) has been our mantra since we launched the HARUKAN project. A bright future is not easy, but we have chosen to believe that it is possible.

Above all, this product is special to us because it was created for the Forlì Women's Shelter Home. We launch this initiative on the occasion of March 8, but we will leave it open indefinitely. March 8 is an important date that reflects the history of women's battles, and urgently pushes us to remember all the work we still have to do. But even though International Women's Day only falls once a year, the work goes on every day.
Free shipping for purchases over 100€.