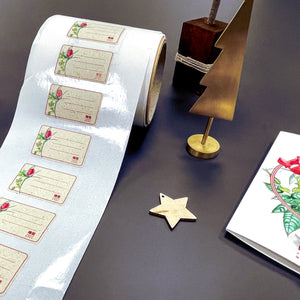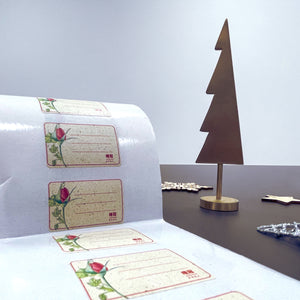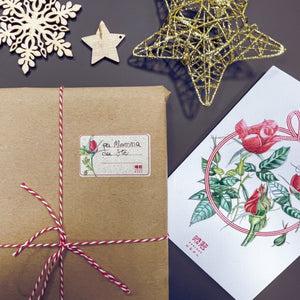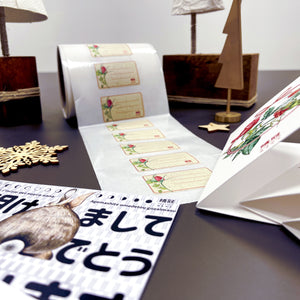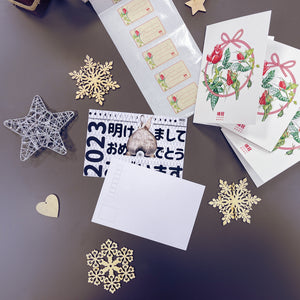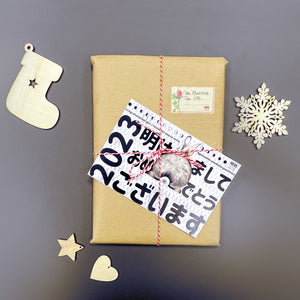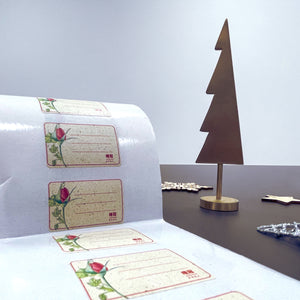 5 KIZUNA labels for gifts
5 labels for gifts in 30 x 50 mm format.
Hay paper with vegetable fibers.
In the vibrant and infinite space of the UNIVERSE, everything is connected. 絆 (kizuna, bonds) is a collection that wants to reflect on the relationships between people. Its subject is the rose: considered inflated by many, the rose is a beautiful flower that can be re-observed with different eyes. Kizuna depicts small buds that make us feel protective, which we combined with mizuhiki (水 引), traditional Japanese decorative knots.
In these labels you will find one of these buds and the three traditional mizuhiki threads, ribbons made with Japanese paper (和紙, washi) where knots are created by pulling threads. Mizuhiki are perfect symbols of bonds between people, perfect for embellishing the gifts you exchange to celebrate them.

Free shipping for purchases over 100€.