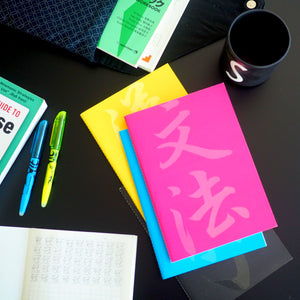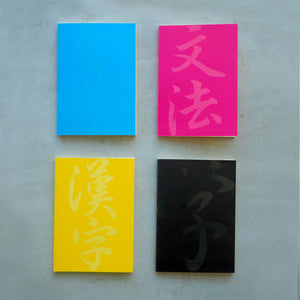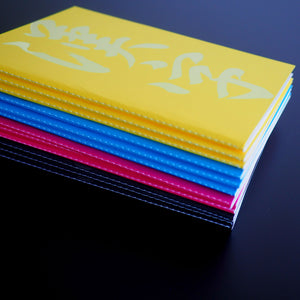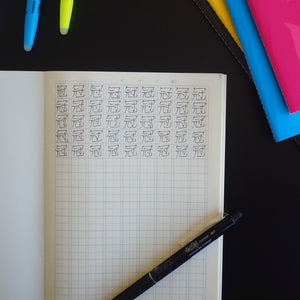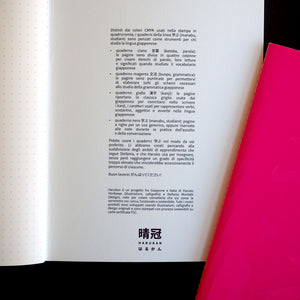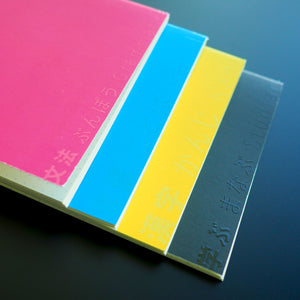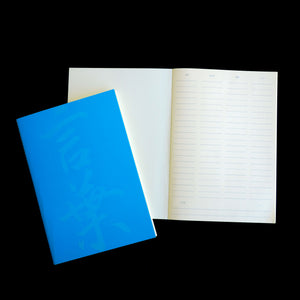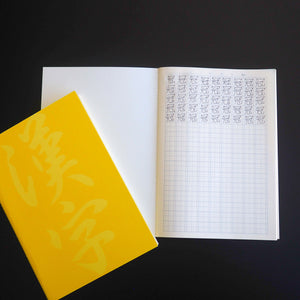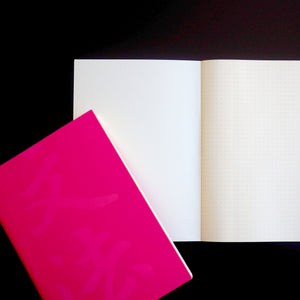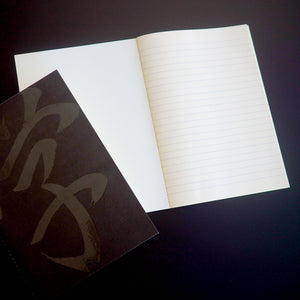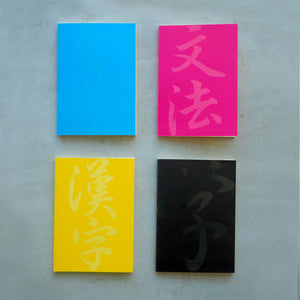 MANABU notebooks to study the Japanese language
Painted in the CMYK colors used in four-color printing, the notebooks of the 学ぶ (manabu, to study) line are designed as tools for students of the Japanese language:
cyan notebook 言葉 (kotoba, word): the pages include four columns to create lists of words, their readings and meanings when studying Japanese vocabulary
magenta notebook 文法 (bunpo, grammar): pages are dotted to help you create all the charts you might need to study Japanese grammar
yellow notebook 漢字 (kanji): the pages show the classic grid used by the Japanese to practice writing kanji, the characters used to represent verbs, nouns, adjectives and adverbs in the Japanese language
black notebook 学ぶ (manabu, to study): the pages are lined for general use, or to take notes during listening and speaking practice
You can use the 学ぶ notebooks in any way you like. We created them thinking about the learning areas that Stefania follows, and that Haruko uses to teach. We tried to avoid making their layout too specific as we felt that would excessively constrain each person's studying path.
Do your best! がんばってください!
The notebooks can also be purchased individually: