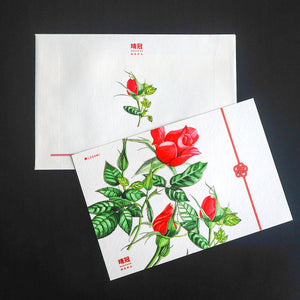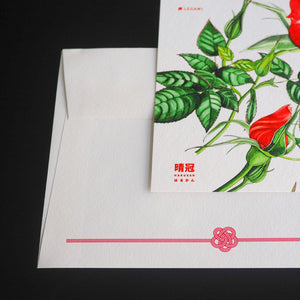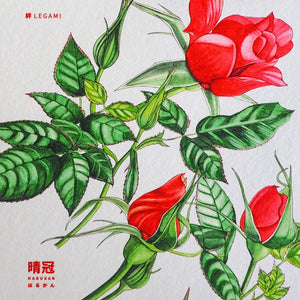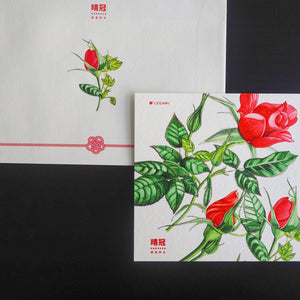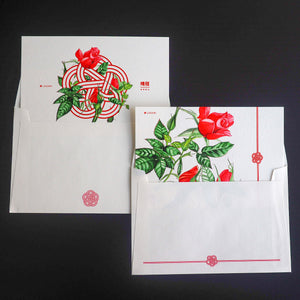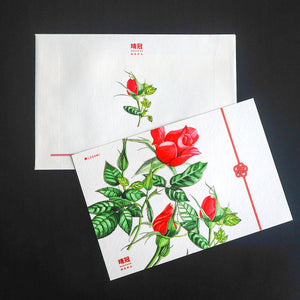 Envelopes and cards AWAJI-MUSUBI
10 envelopes with card, in uncoated paper with a velvety surface and and glossy reliefs.
Envelop format: 120 x 180 mm
Original art and design.

The mizuhiki (traditional Japanese knot made from washi paper in twisted string) used in this design is called Ume-musubi. Ume-musubi is a variant of Awaji-musubi, used in the other envelope in this collection.
As the name suggests, the knot looks like a plum (梅, ume) blossom, and is difficult to untie. Plum blossoms, being flowers that survive the harsh winter and bloom before spring, have the meaning of improving fate. Since ancient times, plums have been a staple of lucky charms called Sho-chiku-bai (pine, bamboo and plum) - this is another reason why the Ume-musubi knot is used for celebrations such as weddings.
Free shipping for purchases over 100€.