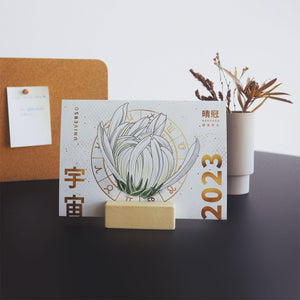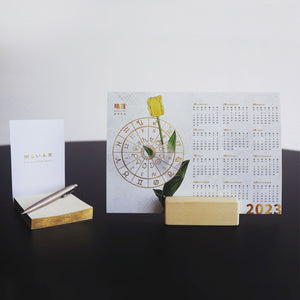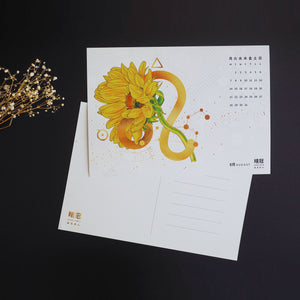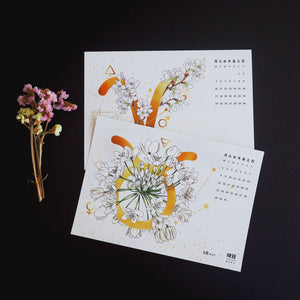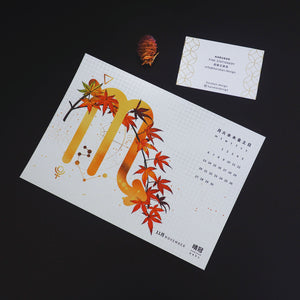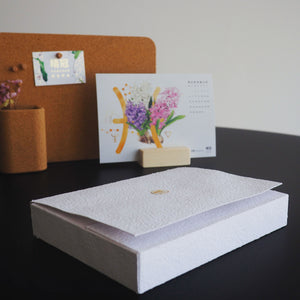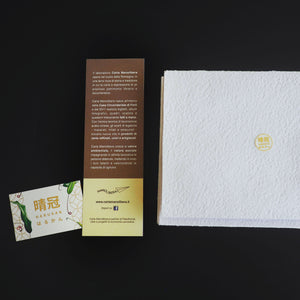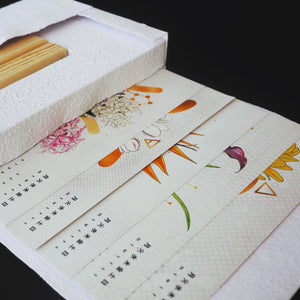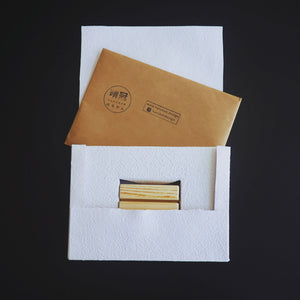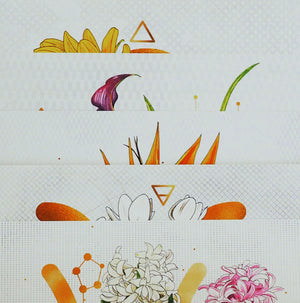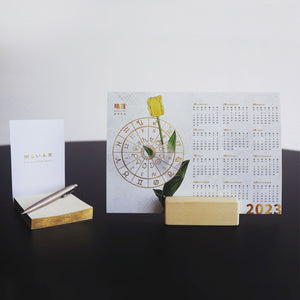 Calendario UNIVERSO 2023
Desk calendar on wooden stand including 15 postcards with illustrations, original calligraphy and design:
Cover with botanical illustration, traditional Japanese pattern and zodiac wheel
12 monthly calendars with botanical illustrations, traditional Japanese patterns and zodiac signs with related planets and elements
1 year calendar with botanical illustration, traditional Japanese pattern and zodiac wheel
1 lunar calendar with original Japanese calligraphy (月, tsuki, moon) and traditional Japanese pattern
Postcard with information on plants, flowers, patterns and zodiac elements with original Japanese calligraphy (宇宙, uchū, universe) on the back
Each postcard, excluding the informative one, is ready for postal delivery
Printed on FSC certified paper.

The wooden support was produced by the Mano Libera workshop of the Forlì Prison using exclusively processing waste.
The calendar can also be purchased in a dedicated box made by the Mano Libera Laboratory from bookbinding scraps with an ancient Arabic-Chinese manufacturing technique.
UNIVERSO 2023: NATURE AND COSMOS
The UNIVERSE calendar was Harukan's first stationery piece. Haruko's love of nature produced the botanical illustrations, which became the basis for a collection that wants to express the vastness and beauty of the universe where we live. UNIVERSO wants to observe budding, a change in the world that starts from small and fragile things. Nature and space seem grand, endowed with dazzling beauty, but they are born from seeds and dust, small sparks.
The 2023 calendar combines Haruko's illustrations and traditional Japanese patterns with Stefania's design and Western astrological symbols. The zodiac is a tool for looking at the stars through a perspective that has spanned the centuries, nourished by the dialogue between very different cultures and peoples. Not only that, it represents a precious key to understanding and reinterpreting ourselves and our history. Each of us is unique, but also a part of the whole, in time and space. Just like the seeds from which nature blooms.
Free shipping for purchases over 100€.